The Bridge Zone - Broadcast on 20 November 2019
Proudly supported by NZ Bridge – taking Bridge to the airwaves
ProAm Tournament - February 2020 in London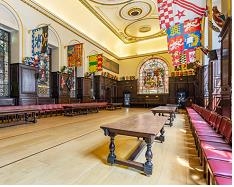 Players who will be part of this special auction include
Sabine Auken (Germany), Zia Mahmood (USA), David Bakhshi (UK), Dennis Bilde (Denmark),
Sally Brock (UK), Boye Brogeland (Norway), Tommy Garvey (Ireland), David Gold (UK),
Barbara Hackett (Germany), Fredrik Helness (Norway), Artur Malinowski (UK),
Thor Roy Welland (USA), Erik Hoftaniska and many more.
All top players participating in the main event are available as partners sold by auction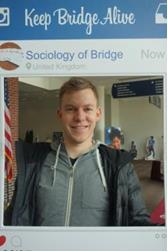 You need to solve a variety of problems, make a huge number of decisions and face emotional ups and downs
The social aspect of bridge - interacting with your partner and opponents - is also challenging and rewarding
It's a wonderful game
Live it"
Boye Brogerland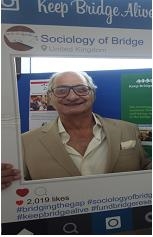 "Heat 1 -- This is the magic heat. You play above yourself. You are no longer a bridge player, you're an artist, a poet.
The cards respond to your touch, they fly, they sing, they come alive for you.
In addition, everything, luck included, is going for you. You're invulnerable -- you can't make a mistake.
"Heat 2 -- This is your normal level or standard.
You play as you would expect to: middle of the road.
"Heat 3 -- You wish you'd stayed in bed. You play terribly and out of luck.
Every finesse is wrong, every suit breaks badly.
The opponents play like champions and you lose, with a capital L."
Zia Mahmood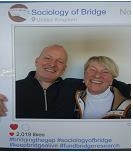 Razor-sharp thinking
Intriguing psychology
Social powerhouse, complete digital detox
Just 52 cards."
Sabine Auken
* Results from Thames Christmas Party
* Weight for age scores – yeah nah
* Update on a score from Tauranga Club
* We share a high and low score
* Judge Julie talks to us about -
counting cards
touching cards
and who's a tosser?

* Hopeless hands, what's the worst hand you have ever had, and we have a great hand to talk about

Want a call – drop us an email – bridgezoneshow@gmail.com and we will contact you……. It's that simple !

THE BRIDGE ZONE ( click to listen )