Cashless Bridge - Compa$$
Compa$$ - payment for Bridge and other items or services without cash
Members & Club Obligations as a result of using Compa$$
Members are expected to pay to the Club a sum of money, preferably in advance, sufficient to cover their table money and other expenses when the current balance is emailed to each member at the end of each month




Should your balance in the monthly summary email be negative we expect the account balance to be made positive prior to any further transactions being added to the account




The Club will tolerate members playing with a negative balance but its patience is not unlimited !!





Cash will still be accepted by the Club for payment of Table Money in certain circumstances but these are by arrangement. The Club is unable to provide change for a cash payment so provide the required amount. The preferred payment here is direct to our secretary with the directors being available as only a second choice




Cheques - these are not an acceptable form of payment to the Club




Payments - please pay these to the club's bank account - 01 0315 0381282 01 - or pay using cash ( minimum cash payment is $20. In addition the Club is unable to provide change when making a payment ) to our secretary during office hours. With electronic payments include in the "reference field" your NZ Bridge computer number




Subscriptions - Compa$$ is also used to manage the payment and monitoring of the members annual Club subscriptions. This means a more up to date view of the members payment will be available to the Clubs secretary and committee meaning the payment, or non-payment of subs will be more apparent !
Subscriptions for the current year are due on or before 28 February




The money the Club holds in its bank account that you deposited for use by Compa$$ is your money and you can at any time ask the Club in writing or by email for a balance and / or repayment of those monies. However, before any repayment is made any monies owing to the Club will deducted. Where a refund of monies paid is required this will be made as soon as possible and will be within 14 working days of the date the request was made. Any repayments will be made electronically and the requester needs to provide a bank account number for the repayment at the time the request is made




Monthly Update Emails - The email containing your balance is sent from an email account that is not regularly monitored by a human. Should you need a response to a Compa$$ email then please contact the Club secretary directly at secretary@hamiltonbridge.co.nz




Emails - The email is the preferred method of contact between the Club / Compa$$ and its members. If use of email is not possible the Club will make alternative arrangements to get the Compa$$ status reports to you - the report will be printed and posted to an address nominated by the member



Compa$$ - The history behind its introduction and how it works


When bridge re-started following the two lock-downs due to Covid in 2020 the Club moved where possible to a cashless payment system - Compa$$ - for the payment of most services and functions. This was introduced to minimise the handling of cash by our Secretary and Directors as in the early days of Covid cash was considered to be a risk and contamination pathway. This also saves the Club considerable time ( and money ) as the need to spend time to process the cash from Table Money has been almost eliminated.


Compa$$ uses the Bridge Mates and Compass scoring system to keep track of what each member owes the Club for payment of table money and winning credits. A separate software addon to Compa$$ takes care of other Club related expenses - bar purchases etc.


So when a member plays a session the member's Compa$$ account is debited the table money for that session. At the same should you do well Compa$$ also keeps track of those members who win competitions and that winnings value is credited to the member's Compa$$ account.


To balance all these payments Compa$$ is setup to take the relevant info from the payment files from our bank account / Xero and use them as a credit in members Compa$$ accounts using your NZ Bridge Computer number as the cross-reference. This happens for both regular sessions payments and the annual payment of the Club subscriptions


At the end of each month the Club runs Compa$$ such that it reconciles the credits and debits and then sends an automated email to all members show transactions for the month and your current balance.
When the members receive this email and if the account is not in credit members are expected to pay to the Club a sum of money to make the account to be in credit.
We would also prefer that where possible this account account is in credit such that the balance will cover their expected table money and other expenses at the Club for the following month. While this isn't necessary being in credit helps the Club accounts and will in the longer term make bridge cheaper for all


Compa$$ - Registration so you can view your balance online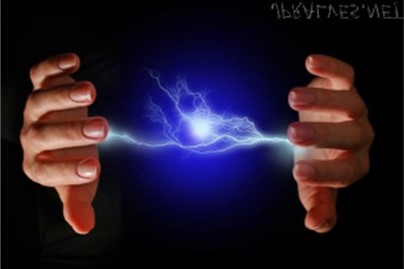 Compa$$ is going live !!



From April, members will be able to log into your individual Compa$$ account at any time to check your balance. These notes show the actions necessary to let a member create a user so they are then able to access the Compa$$ Database and view some or all transactions for that account.
This step is important -
Prior to gaining access to Compa$$ you must register with the online compa$$ and you will need to set up a user name / password. This user name will not exist until you complete this step and can be anything you like however to assist fault finding a related name would be helpful ( if we were registering "Micky Mouse" something like MickyM would be a good starting place ).
To view the two screens required to be filled in then click here
The correct web address is required -
If you manually enter the site address mycompasss.com into the browser NOTE the 3 's' in "mycompasss"
Alternatively if you use a link this access to the online version is via either the link on the Club's website or directly via this link to mycompasss.com and then follow the steps below:
not registered ? click on sign up here
click on and fill in your user-name, nz bridge number, email address and a password
( please, choose both a sensible user-name & password ( 6 characters min ) - record them for future use... )
( should you reset your password there can be a moderate delay before the reset email arrives )
click the captcha I am not a robot
click sign up
Once all the necessary information is entered and has been accepted a new screen for Compass Scoring System will appear.
Click on Compa$$ Accounts and your account data for the last processed period will appear on your screen.
You can change to any vaild date range if you want to see your transactions prior to the last processed period
Please note that credits for winning an event are only processed at the end of each month
If you need assistance, Ella will help you set up a login after play on Tuesday afternoon, 6 April and will hold an extended tutorial at 9.30 on Friday 9 April
Direct access to Compa$$ information page via this web site is via the link in the RESULTS sub-menu on the front page - ( see below ). This removes the need to open a new browser page and enter the site address etc.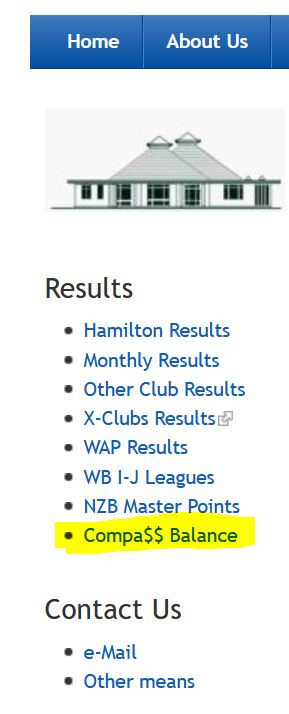 Login to Compa$$ Administration pages -

Provides for -
First time registration
Password replacement
Compa$$ data access