HELEN HEALY - LATEST GRANDMASTER FOR HAMILTON
Congratulations to Hamilton's Helen Healy on reaching the rank of Grandmaster. She was honoured today by the wider Waikato Bridge Community at the first heat of the WAPS in Matamata and presented with a heart for Valentine's Day.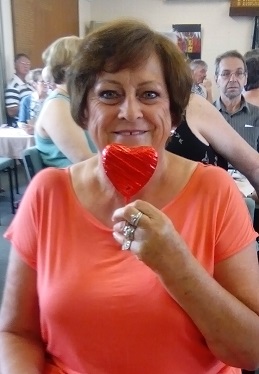 Helen Healy - Grandmaster
Also featuring at the WAPs were those seasoned campaigners, Ian and Cynthia Clayton who took the runner up slot.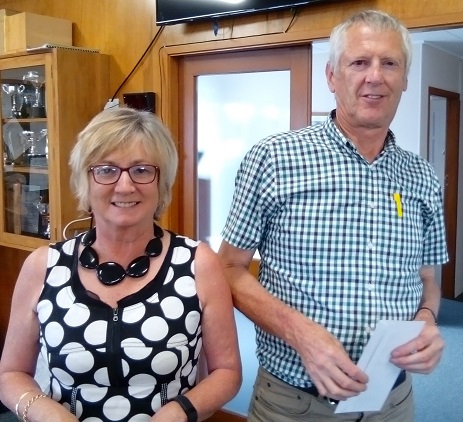 Runners Up Cynthia and Ian Clayton
As were Cherie Aston and Mike Barton who secured third place.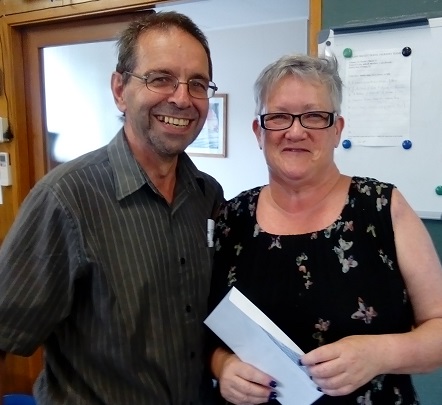 Third Place Heat 1 Mike Barton and Cherie Aston
Malcolm Smith and Jeffery Chang, an open-int pairing finished top EW in the Mitchell section in the morning and finished a stunning 4th overall.
Ross Stewart and Elaine Rayner came top NS in the Mitchell section in the afternoon, with Michael Neels and his Cambridge partner Herman coming top in the Howell section and top of the room.